Two new headlamps for professionals
We are very excited to introduce two brand new members of our range of headlamps for professionals: FLEX WEAR and ZOOM.

16.01.2023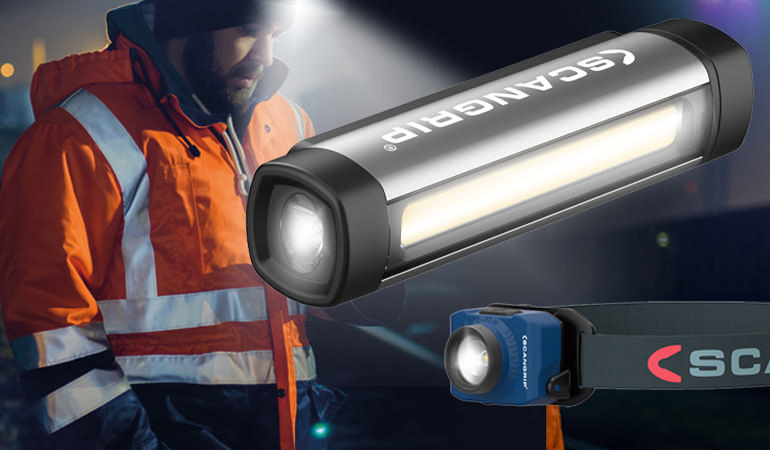 FLEX WEAR is a small wearable flexible work light and ZOOM is a rechargeable headlamp with a 3-step function.
FLEX WEAR is designed with a 2-step main light providing as much as 150 lumens and a spotlight providing 75 lumens. It can be used as a pocket light with the built-in clip, as an inspection light or positioned fixed with the built-in magnet to illuminate your workspace. With the accessories included in the FLEX WEAR KIT (headband and cap mount) it can be used as a headlamp or mounted on a cap providing increased working comfort and safety. Use the spotlight for a long-distance light wearing it on the side of your head. Fixed on the headband or cap mount FLEX WEAR provides total flexibility to obtain the best possible lighting angle since it can be turned 360° around both axes.
ZOOM is a small compact, yet very powerful headlamp providing as much as 220 lumens and with a remarkable low weight of only 100 g. It is called »ZOOM« because the beam angle can be adjusted from 10° to 70° providing a beam distance from 30 to impressive 80 m. The light output is adjustable in three steps and as a brand-new feature, we introduce the »READING MODE setting«, which provides just enough light (10 lumens) to read an instruction manual for instance and enables an incredible 19 hours of operating time. ZOOM comes in a streamlined and compact design and the light can be tilted 45° to obtain the optimum lighting angle during work.