World's most powerful UV lights at Automechanika 2022
SCANGRIP launched the world's most powerful work lights for UV-curing at the 2022 Automechanika trade fair in Frankfurt.

20.09.2022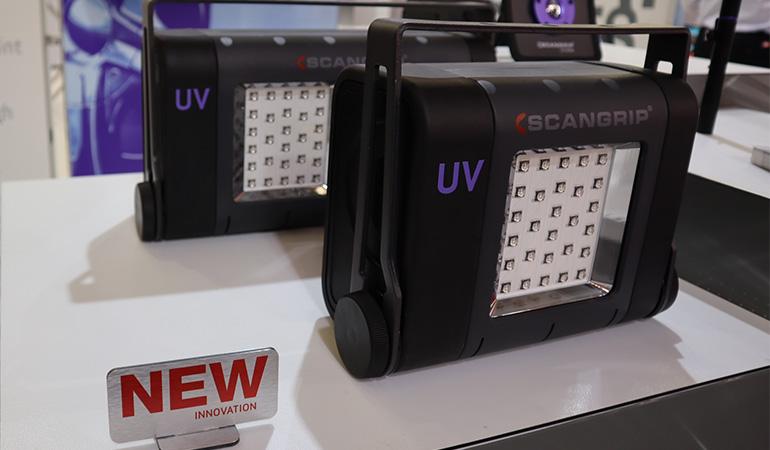 SCANGRIP's participation at Automechanika 2022 in Frankfurt was a great succes with many visitors and positive reactions to our work lights for the automotive industry.
At the exhibition the world's most powerful UV work lights for curing were launched - UV-EXTREME and UV-EXTREME PLUS.
SCANGRIP provides the strongest and most comprehensive range of LED work lights on the market. Because the automotive body and paint repair industry keeps requesting UV solutions capable of curing larger areas faster, we have developed these two new superior, and extremely powerful LED solutions for UV curing to meet this demand. The new work lights for UV curing perform fast and high-quality curing of any body and paint repair.
The two UV curing lights will be more than 3 and 6 times as powerful, respectively, as the present UV lights, and will be the far most powerful UV lights in the world!
Fast curing of very large areas
Built-in timer
Controlled remotely by APP
No heat generation
Made in Denmark

// Expected availability 1st November 2022.
Take a look at our video from the 2022 Automechanika exhibition showing all our specialized work lights for COLOUR MATCH and UV-CURING, together with our newly launched CONNECT range as well.