Upgraded VEGA LITE range
The SCANGRIP LITE product range has recently undergone significant upgrades, by using the technologies that have proven to be the best.

23.02.2021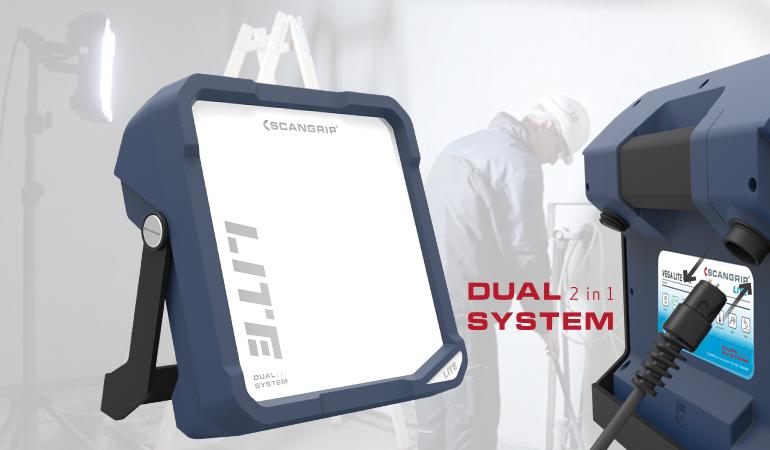 In 2020, we presented the upgrade of VEGA LITE COMPACT, VEGA LITE, and AREA LITE CO, and now we are ready to present the last VEGA LITE upgrade.
VEGA LITE C+R replaces the previous model, VEGA LITE 1500 C+R, and keeps the same item number. Compared to the previous version, the light output of the upgraded VEGA LITE C+R has been increased from 1500 lumen to 2500 lumen.
The VEGA LITES are some of the most popular and universal floodlights on the market. The powerful LEDs provide a diffused and pleasant, non-blinding, work light, with a large dispersion and can be used for all kinds of building and craft work that requires good lighting.
The VEGA LITES are made of a highly shock-resistant plastic material, perfect for any working environment. For stationary lighting and illumination of the entire room, the VEGA LITES can also be mounted directly on the SCANGRIP TRIPOD.