The strongest range of NOVA work lights you have ever seen!
With significant upgrades and new products added to the product line, the NOVA range now provides from 1000 to 10,000 lumen and offers a complete range of work lights that is essential for the professional user.

15.04.2020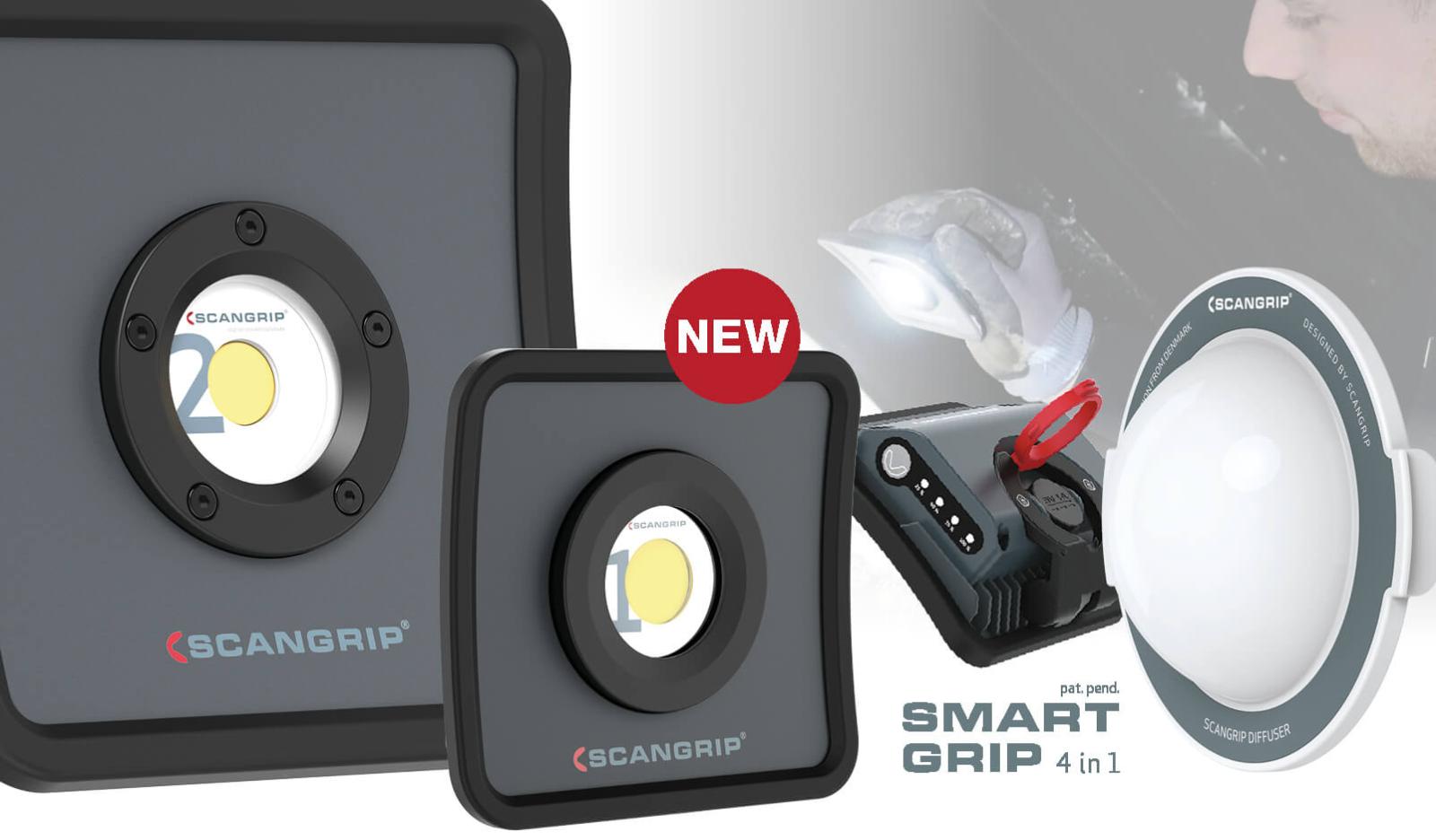 The original NOVA work lights are the best, most powerful and sturdy COB LED work lights on the market at all. These are universal work lights for the most challenging lighting operations in every rough and demanding working environment.
The bestseller NOVA R has been upgraded from 1500 lumen to 2000 lumen providing even more light for the same price. With an upgraded battery capacity, the operating time has doubled which enables you to use the lamp for up to 20 hours depending on the light output.

With its extremely compact design and powerful light output, the NOVA MINI is the ultimate "must-have" for professionals in all industries and available at an extremely attractive price. See the video here.
New SCANGRIP DIFFUSER for increased functionality
We are introducing a new light diffuser accessory that is designed to spread and soften the light of the SCANGRIP work light. The light diffuser enables you to illuminate an entire workspace and avoiding hard shadows, which provides a pleasant and efficient light for carrying out any kind of repair, paint or construction work.
The SCANGRIP DIFFUSER provides increased functionality and new possibilities to adapt the NOVA work light even further to the specific work task. The strong built-in magnets make it easy and safe to mount the cover on the SCANGRIP lamp. It comes in two sizes and fits the entire NOVA floodlight range, except the NOVA R and NOVA MINI.