The INTERNATIONAL HARDWARE FAIR postponed
Due to the global situation around the recent occurrence of the coronavirus, the INTERNATIONAL HARDWARE FAIR planned in Cologne from March 1-4, 2020, has been postponed to February 2021.

26.02.2020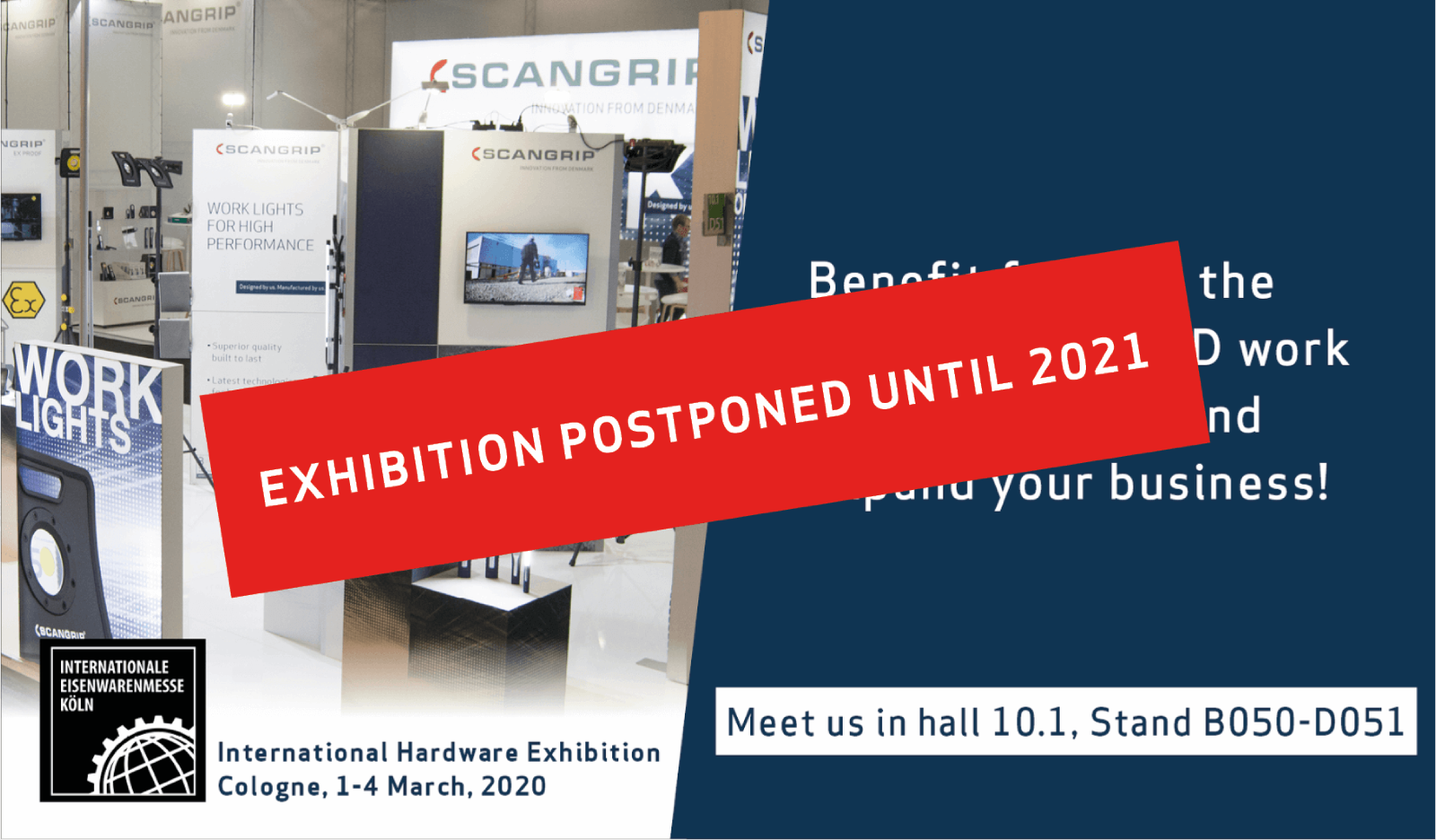 As Europe's leading manufacturer of innovative work lights, we had been looking forward to showcasing our ranges of high-quality and powerful lighting solutions and launching more than 50 new or upgraded products.
The INTERNATIONAL HARDWARE FAIR is an important meeting place for us and our partners in the industry, and therefore, we are very sorry about the situation and for the people affected by the virus.
Keep an eye here on the website as we are launching all the new, exciting LED work lights shortly.
We will look forward to the INTERNATIONAL HARDWARE FAIR in February 2021 where we hope to see you.