SCANGRIP announces new CEO
SCANGRIP is entering a new chapter in the impressive growth journey with a new CEO to take over from former owner and CEO, Anders Borring.

08.11.2022
Over the last decade, SCANGRIP has set the agenda for innovating functional work lights for the professional user and established the brand as the leading manufacturer of work lights in Europe, broadening the scope and market coverage. SCANGRIP's future is well secured with a new appointed CEO, who plans to lead the company into the next chapter of being the preferred brand for professional work lights.
SCANGRIP was acquired by Hultafors Group in autumn 2021. Since then, Anders Borring stayed in his position as CEO to ensure stability and a smooth handover to the Hultafors Group and to SCANGRIP's new appointed CEO, Martin Kjær Petersen.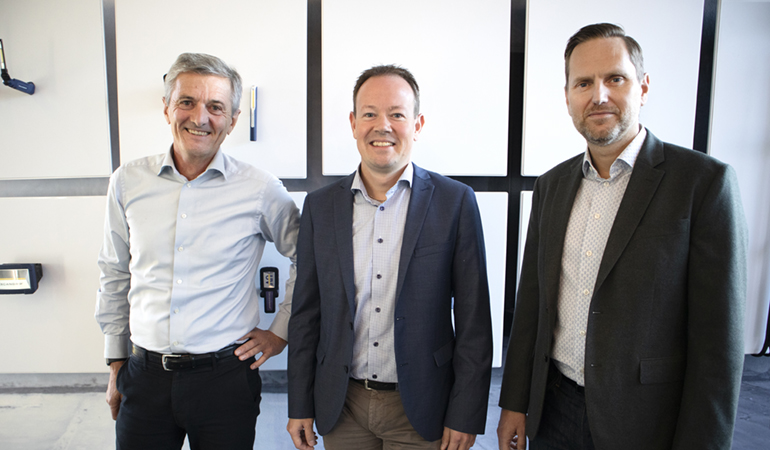 Anders Borring is confident that Martin Kjær Petersen is the right person to take over as CEO of the SCANGRIP company and its growth journey ahead, with his great knowledge of and insight into both markets and customers.
Torbjörn Eriksson, President of Hultafors HW-Europe Division trust that SCANGRIP will have a prosperous future with Martin Kjær Petersen as new CEO with both the skills and experience to take SCANGRIP to the next level.
Martin Kjær Petersen himself is well prepared for the task and looks forward to his new appointment, where he will combine SCANGRIP's innovative DNA with the strength and leverage from now being a part of Hultafors Group.