Professional tool experts thrilled about NOVA SPS
The recognized German Bauforum24 has tested the NOVA SPS work lights, praising them for being extremely powerful, flexible and something out of the ordinary.

31.03.2020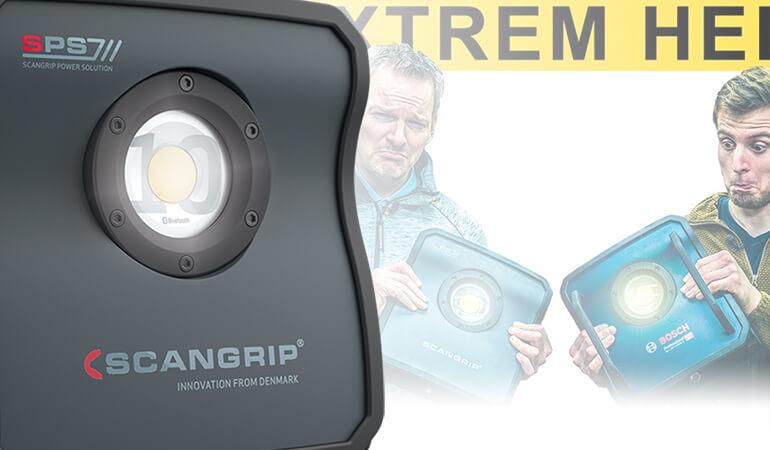 SCANGRIP is first-mover when it comes to developing innovative and high-quality work lights for the professional market. Taken advantage of new, high performance battery technologies, we have developed the NOVA SPS range - the world's most powerful and sturdy work lights providing unlimited availability to light.
In the video below, two professional tools experts from the German Bauforum24 have made a review of the NOVA SPS work lights and are extremely impressed by the performance level, design and flexibility. Besides the powerful lumen output, they especially praise the following features:
DUAL SYSTEM 2in1 with exchangeable battery pack – making it possible to use both rechargeable with battery or with power supply from the battery charger
Integrated backup battery functionality – up to 1h use with 1000 lumen without battery or cable
Adjustable light output in 5 levels with display for battery capacity and remaining operating time
BLUETOOTH light control app
IP67 – Completely dust and waterproof
Accessories for increased functionality.
Read more about NOVA 10 SPS, NOVA 6 SPS and NOVA 4 SPS, and watch the NOVA SPS video here.