New upgraded MAG PEN 3
Supplied with the highly efficient COB LED technology, MAG PEN 3 now provides up to 150 lumen and features stepless dimmer function.

08.09.2020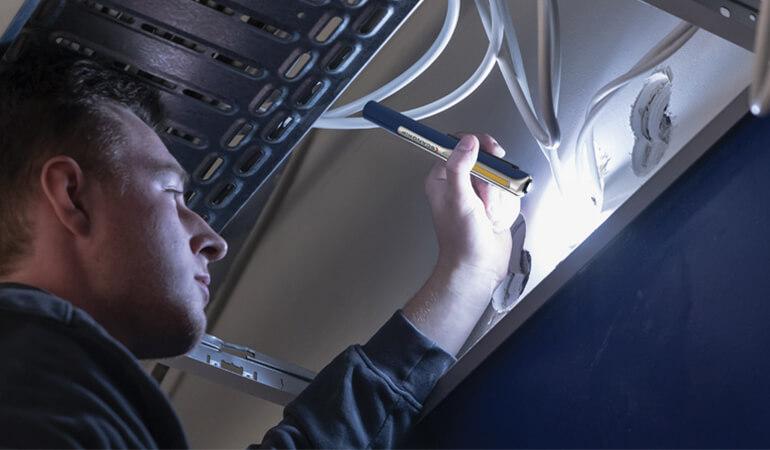 MAG PEN 3 is part of the high-performance MAG series that consists of universal and powerful multipurpose work lights that all professional users must have!
Compared to the previous version, MAG PEN 3 has been upgraded with the highly efficient COB LED technology, providing up to 150 lumen. The lumen output has almost doubled compared to the previous 80 lumen.
It has also been upgraded with a stepless dimmer function in the range of 10 % to 100 % that enables you to easily adjust the light output to the work task.
It is still supplied with well-known features such as built-in magnets for flexible suspension and a clip for the pocket. The compact design allows access in the most inaccessible places which makes MAG PEN 3 extremely versatile and applicable for many different types of work tasks during the day.