New ground-breaking NOVA SPS work lights
SCANGRIP is proud to present the world's first LED work lights with exchangeable battery system and app-control, providing extremely high light output and outstanding flexibility.

12.02.2019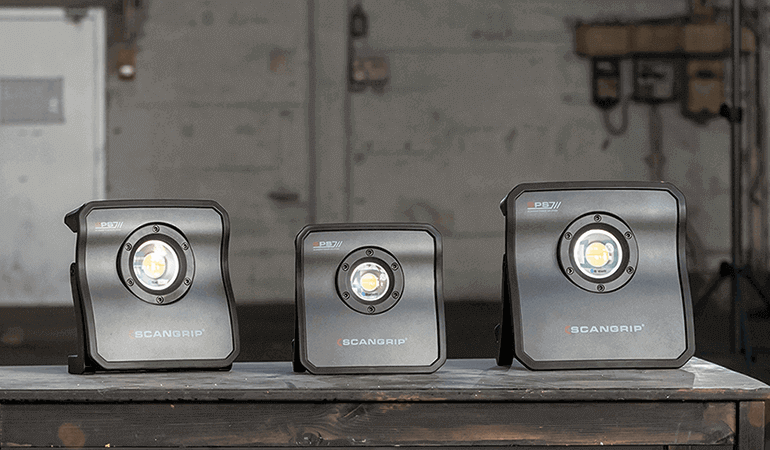 We have taken advantage of new, high performance battery technologies and invented an innovative concept of flexible and reliable power supply. The new world-patented concept is called SCANGRIP POWER SOLUTION..

The NOVA SPS range provides up to 10,000 lumen and features the innovative SPS battery system that makes it possible to insert a new, fully charged battery and continue the work while another battery is charging. The integrated battery backup function prevents you from being without light at any time.
With the new BLUETOOTH light control features you can control up to four lamps. The light control makes it possible to turn on/off the lamp from your phone and adjust the light output. The new NOVA range is also supplied with a built-in power bank with USB outlet to charge mobile devices.
This provides complete freedom, flexibility and maximum work efficiency.