New exchangeable light head for MULTILIGHT CONNECT
You now have even more options to create the lighting solution that works best for you, with the new exchangeable lamp head, AREA HEAD CONNECT, designed for the MULTILIGHT CONNECT concept.

08.08.2023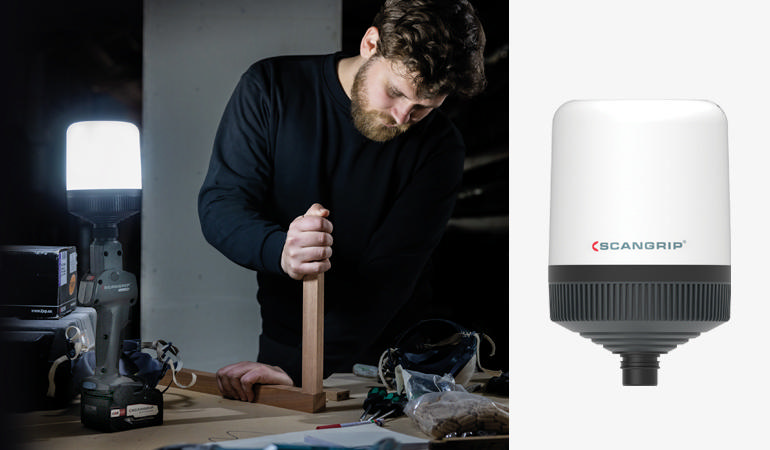 AREA HEAD CONNECT provides powerful illumination of the entire work area with up to 2500 lumen. It also features 2 light settings for flexible light output according to the actual job. The retractable metal hook on top of the light head makes it easy to suspend the work light close to your work area to provide optimum illumination.
We now offer four different light heads – that is SEARCH HEAD, FLEX HEAD, FLOOD HEAD, and AREA HEAD to combine with a MULTILIGHT BODY CONNECT, each designed for specific work purposes.
MULTILIGHT CONNECT is compatible with METABO/CAS battery system 18 V and all other 18 V/20 V battery packs from leading power tool brands by using the SCANGRIP CONNECTOR.
MULTILIGHT CONNECT offers a flexible solution for all of your lighting needs. With multiple, exchangeable light heads, the MULTILIGHT CONNECT allows you to tailor the perfect work light solution to suit your specific needs.