MAG now available in red
We are now presenting our bestselling MAG handlamp in a red version that is ideal for promotion purposes.

24.09.2020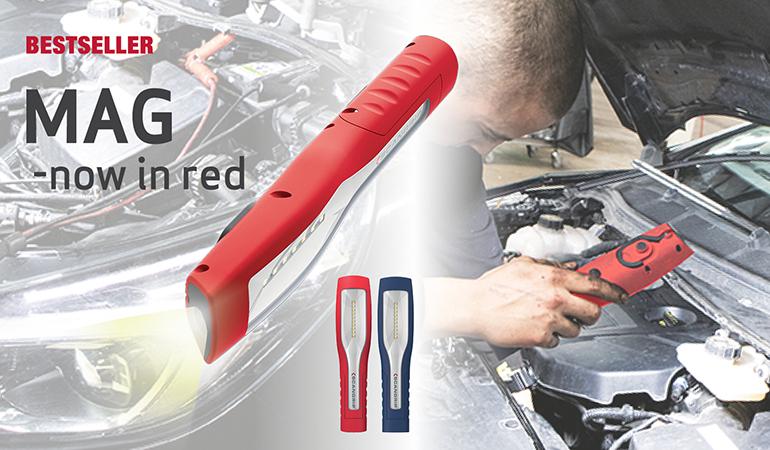 The popular MAG bestseller is now on stock in a red version. It is completely identical to the original blue MAG, but has its own item number, 03.5400RED. MAG RED can therefore be sold individually or used for promotion purposes.
Design Your Own Special Promotion Package
We take great care in providing support which forms the basis of growing and expanding your business. With this new initiative you will be able to design your own individual, flexible promotion package in a limited quantity with a risk close to zero. Except very large and elongated products, all combinations of products can be wrapped in a bundle.
See the video below for more information and please agree practical details with your AREA SALES MANAGER.