Las Vegas loves lights
The 2018 SEMA Show is in full swing, and with the first show day already over, we are pleased with the positive reactions received from booth visitors towards the new lighting solutions introduced in the coming year.

31.10.2018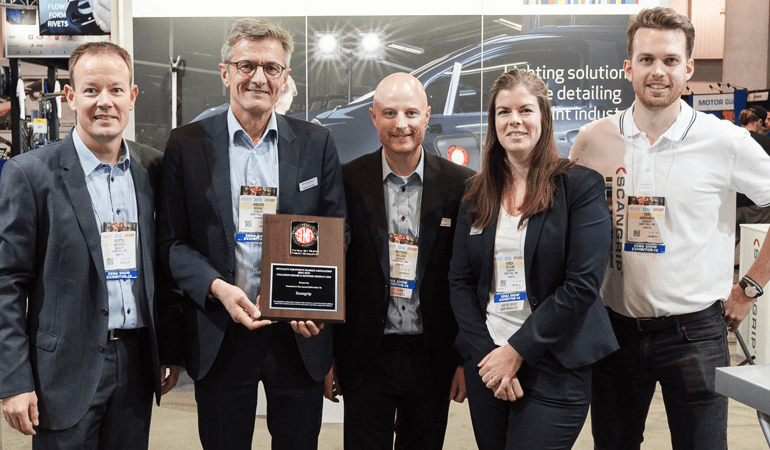 Close, but no cigar! Proudly, the NOVA-UV S lamp from our new UV CURING lighting solutions became runner-up as the best new product in the "Collision Repair & Refinish Product" showcase category.
The award is given to the most innovative and cutting-edge automotive aftermarket products that will be consumable in 2019. With nearly 3,000 products entered across 16 different showcase categories in the SEMA New Product Awards this year, the extremely powerful and rechargeable NOVA-UV S lamp, did a fantastic job in a very strong field of new products.

// About Work Lights for UV-Curing
The automotive coatings technology is continuously developing new fast cost-effective methods for automotive body and paint repair. Utilizing UV LED curing technology allows you to work faster and more efficiently as the curing time between each operation is reduced significantly. SCANGRIP's new range of LED solutions for UV curing is applicable for curing of UV cured primers and UV cured body fillers and designed to handle any small or large sized paint repair work.