INTERNATIONAL HARDWARE EXHIBITION in Cologne
We are looking forward to showcasing our range of high-quality and powerful lighting solutions as well as new technology at the upcoming fair in Cologne.

22.08.2022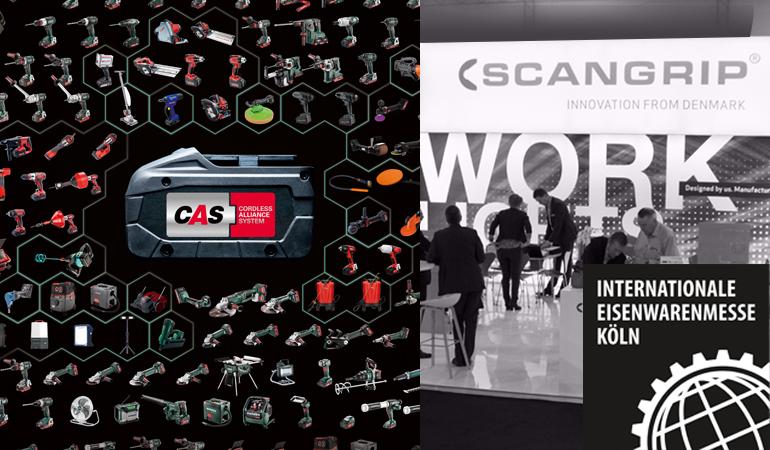 Finally, SCANGRIP can attend this year's International Hardware Fair in Cologne again with the biggest stand of work lights ever! This year, we are looking forward to presenting our range of cutting edge work lights lights for the professional user and new lighting technology. You can meet us in Hall 10.1, Stand F-031-E030.
World news
We are really looking forward to showing all the many innovative news, in particular our new CONNECT work light range. The CONNECT concept is a lighting solution compatible with all power tool brands. The innovative and hybrid series of CONNECT work lights give the professional user the opportunity to freely choose between preferred battery brands and still use a superior work light from SCANGRIP. Book a meeting with us today if you want to hear more about this innovative news.
You can also meet SCANGRIP at CAS's booth D003 C002 in hall 10.2 where we will be showcasing all our CAS lighting solutions. The entire CAS family will be gathered in one place, and you have the opportunity to get live demos once an hour. Order your free tickets here.
We are looking forward to your visit.