High-quality flashlights at a very competitive price
For the professionals who appreciate good quality lighting for an affordable price, we have extended our LITE range with a number of sturdy and highly efficient flashlights.

21.04.2020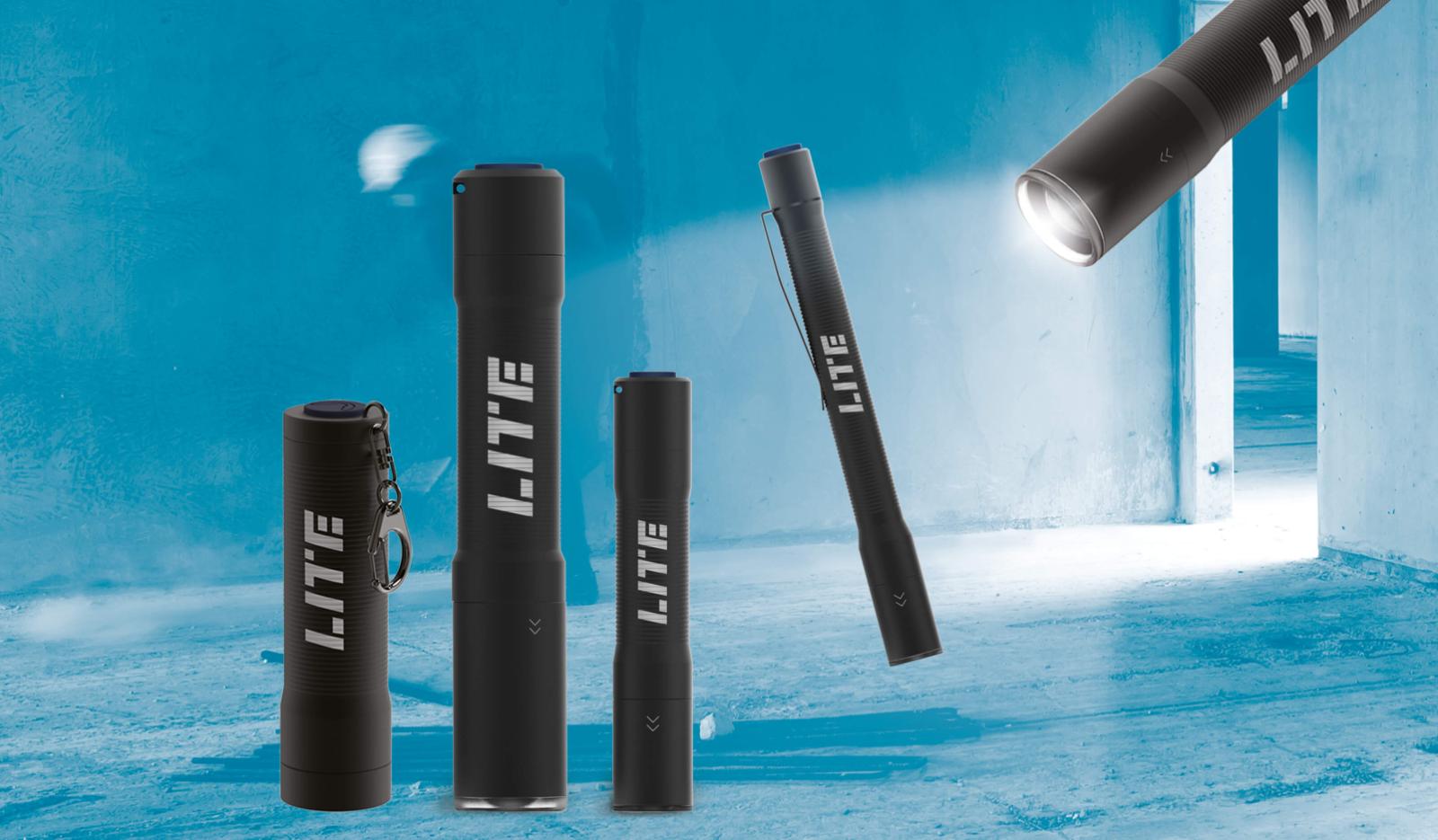 Whether you have to do inspection work or face a demanding task, the LITE FLASHLIGHT series offers both compact and powerful flashlights that provide high performance and are easy to carry throughout the workday. They are designed for any professional user who needs a reliable and sturdy flashlight.
Besides a powerful light output, the flashlights feature a focus function ranging beam angle from 10°-60° and is delivered with a practical wrist strap.
In times like these where companies are cutting costs, the new LITE flashlights provide good business opportunities. Besides the attractive pricing, the packaging is elegant and modern, and the flashlights come in a table display of 12 pieces, ready to put on the counter for sale. We can also offer an acrylic display for demo at shows where the products can be presented beautifully floating.
The small "key chain" flashlight previously known as FLASH MINI will now be part of the LITE flashlight range with the same item number but with a new name changed to "MINI LITE A". This new upgraded version provides 100 lumen, which is twice the amount of light as the previous version at the same price, €7.90. MINI LITE A will be packed in a new individual packaging box in a compact table display designed for impulse purchase and provides a high-volume sales potential.
With the new flashlights, The SCANGRIP LITE range now comprises a complete and full range of cost competitive work lights for all possible tasks. See the entire LITE range here.