Great success at the Hardware Fair in Cologne
SCANGRIP has enjoyed four very exciting days at the fair in Cologne. We had the largest lighting stand ever which firmly established us as the leading designer and manufacturer of work lights in Europe.

08.03.2018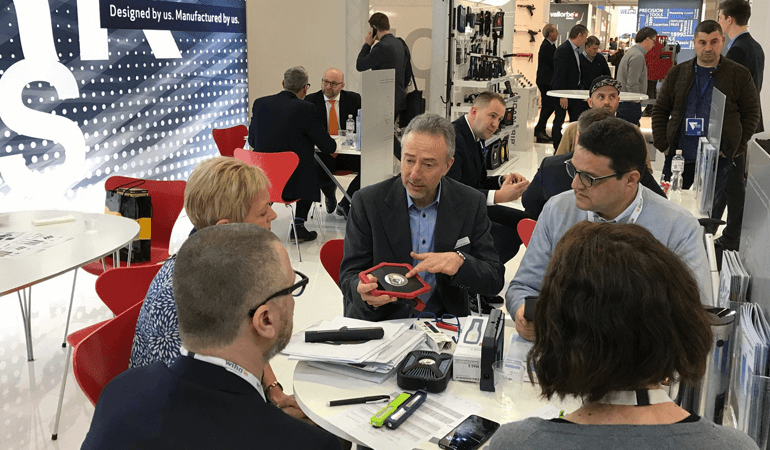 All our products attracted a lot of attention, and the introduction of our four different ranges of work lights for professionals was especially well received. Our stand drew in many interested parties and there was a constant buzz of activity.
We would like to thank all the people who met with us at the fair. We had a lot of fruitful meetings with new and existing customers, and we take a lot of inspiration home with us. It was a great joy to once again experience the innovative atmosphere in Cologne and we look forward to the next fair in 2020.
New brochures available
In our new brochures, you'll find all the information you need about our products. Just download the product line(s) you need, and you're good to go.