GO Green
At this year's Hardware Fair in Cologne, we are presenting a new GO GREEN initiative to give the user a better insight into the environmental benefits of choosing a SCANGRIP work light.

14.02.2020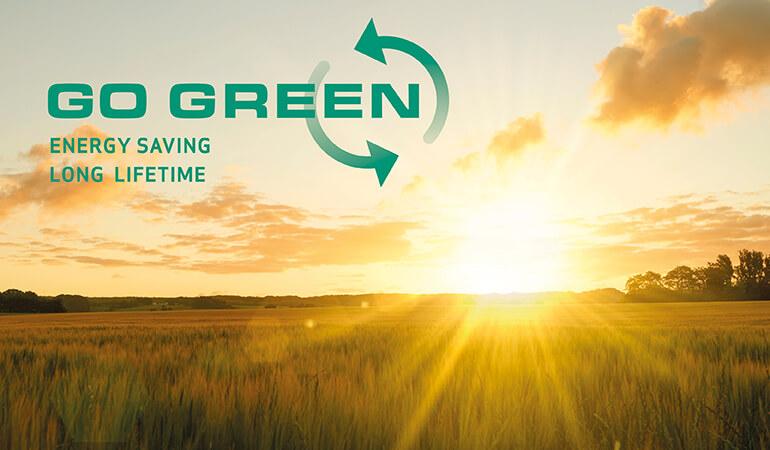 Using work lights with energy-saving LEDs compared to traditional fluorescent and halogen work lights have a significant impact on the power consumption. Therefore, we are presenting the GO GREEN initiative to provide a better insight into the environmental benefits of choosing a SCANGRIP work light.
GO GREEN - A better choice for the climate
We use the latest LED technology to ensure the highest energy efficiency possible, and all the lighting solutions are developed to be energy saving, built-to-last and with a long lifetime.
Besides energy-saving LEDs and high durability, a number of SCANGRIP work lights also feature unique functionalities that can help reducing unnecessary energy consumption in the everyday use. Stepless dimmer function and APP control enable you to adjust the light output to just the amount of light necessary to do the job without compromising the maximum performance when needed.
In the future, you can find the GO GREEN-logo on all packaging and included in our brochures.