Fast UV-Curing
SCANGRIP is launching a new full range of specialized LED solutions for UV curing.

17.01.2019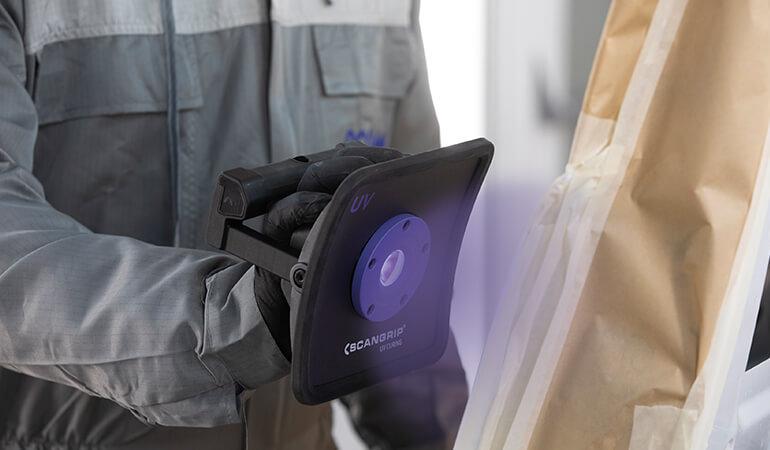 The automotive coatings technology is continuously developing new fast cost-effective methods for automotive body and paint repair. Utilizing UV LED curing technology allows you to work faster and more efficiently as the curing time between each operation is reduced significantly.

Approved by BASF
The new hand-held UV lamps have been developed in close collaboration with BASF Coatings, and combine the latest UV LED technology with an elegant and functional design. According to BASF Coatings, UV CURING lights can change the entire working procedure at auto paint shops. "The new UV lamps can lead to a big cultural change. For many years, it has been a procedure to apply fillers before leaving the workshop in the afternoon, and then continue working the next day. With SCANGRIP's UV lamps, the car painter can finish the job the same day in one working process", says Johnny Petersen, National Head Trainer at BASF Coatings. Depending on the job at hand, each operation can take up to 15 minutes when using conventional two-component products. With a UV primer cured with SCANGRIP's UV light, the car painter can complete the same process in only 3-5 minutes. For an auto body and paint shop with 5-6 employees and 50-60 weekly cars to repair, the efficiency improvement makes it possible to repair 4-5 more cars per day.
Internation recognition
At the SEMA Show in 2018, SCANGRIP's UV CURING solution became runner-up as the best new product in the "Collision Repair & Refinish Product" showcase category. NOVA-UV S was also selected as a 2018 Global Media Award winner by Car and Tech magazine.