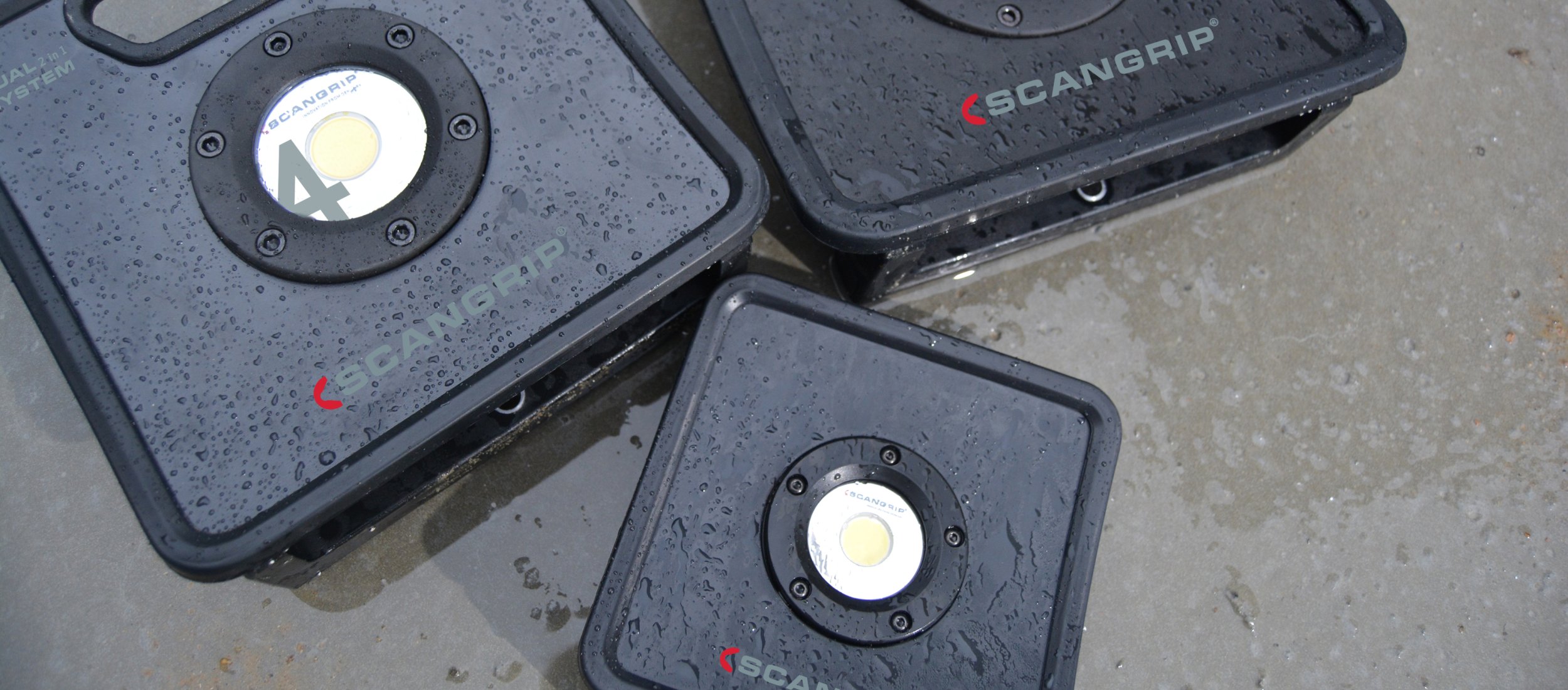 FLOODLIGHTS
SCANGRIP offers the strongest range of LED floodlights for professionals that provides powerful illumination and is built to withstand every rough and demanding working environment.
WHAT ARE FLOODLIGHTS USED FOR?
Floodlights are used in work areas where a great amount of light is needed for example on a construction site or in a workshop. The original NOVA floodlights from SCANGRIP are extremely powerful and designed with a high degree of functionality that allows you to use the lamps in many different ways to get the right illumination.
CHOOSE THE FLOODLIGHT THAT FITS YOUR NEEDS

The NOVA flood lights with the unique DUAL SYSTEM are both rechargeable and with cable. Easy and fast mounting and disconnecting of the cable.
Choose between NOVA 4K C+R and NOVA 6K C+R.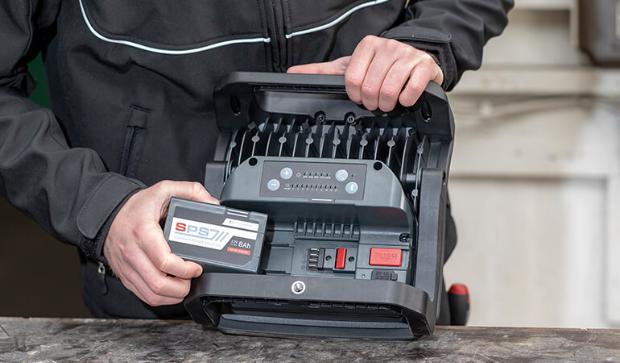 New SCANGRIP POWER SOLUTION concept with exchangeable battery pack, integrated battery backup function and option to add the charger.
Choose between NOVA 4 SPS, NOVA 6 SPS and NOVA 10 SPS LED flood lights.

User-friendly and functional design
The NOVA floodlights are supplied with a user-friendly display showing both battery capacity and the remaining operating time. The flexible stand can be used as a hanger and to position the lamp in the desired lighting angle. The stand is designed for direct mounting on the SCANGRIP TRIPOD. With the integrated carrying handle, it is also convenient to hand carry the lamp. Our lights meet the highest quality standards and are built to last. They are so good that we offer a warranty extension, so all NOVA floodlights come with a 3-year warranty.
Floodlights for outdoor use
The NOVA floodlights are made of die casted aluminum which makes them extremely sturdy and shockproof. Also, the NOVAs are designed to endure even the most demanding working environment which means you can use the floodlights for outdoor use in all kinds of weather conditions, as they are completely waterproof (IP67).
Cable, rechargeable or exchangeable battery – you decide
​To help you increase your work efficiency, we have taken advantage of new, high performance battery technologies and developed an innovative concept of flexible and reliable power supply. No matter where you are, you will never be left in the dark.
BLUETOOTH light control app
NOVA 12K, NOVA 4 SPS, NOVA 6 SPS and NOVA 10 SPS has a built-in BLUETOOTH function, that enable you to turn on/off up to four work lights and adjust the light output into five different levels to suit the work task in question through your mobile device. Compliant with iPhone 5 or higher / Android 5.0 or higher. Go to iTunes App Store to download the app or download the app from scangrip.com.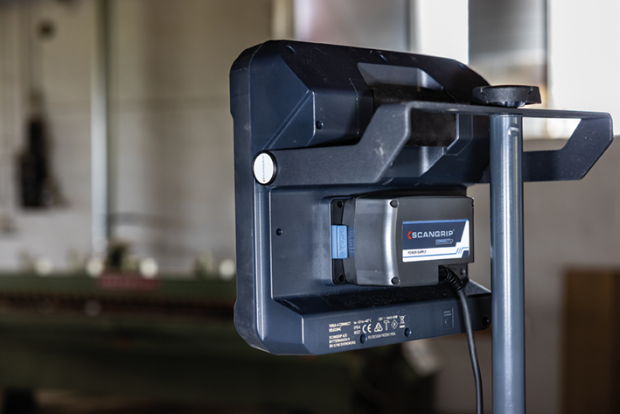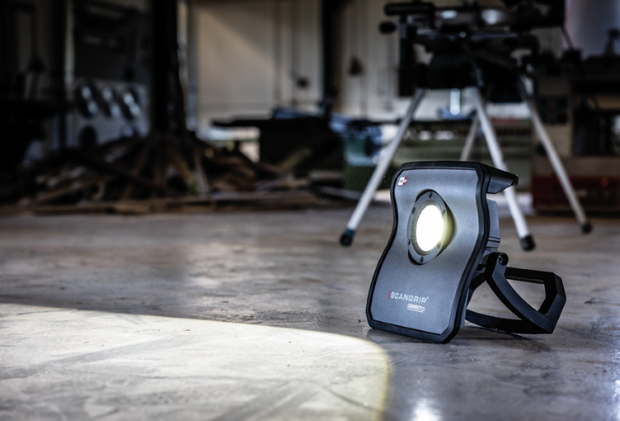 DISCOVER MORE OF OUR LED FLOODLIGHTS

BROCHURE
Download brochures with the SCANGRIP work light range